Differentiate your Business
PRIVATE LABEL
Brand the application and reports with your company logo
DIFFERENTIATE YOUR SERVICES
Access to high margin SaaS security solution
GENERATE POWERFUL MARGINS
50% - 200% ROI per user/month
FREE INTERNAL MSP USE
Show customers your business is safe and secure
Unify
Security notifications and alerts residing in multiple SaaS applications in a multi tenant view of all your customers
Deploy in Minutes
Simplified and automated monitoring platform with the ability to deploy across your customer base rapidly
PSA Integration
Instantly create tickets within your PSA console, allowing for faster response.
Comprehensive Reporting
Aggregated benchmarking -perfect for QBRs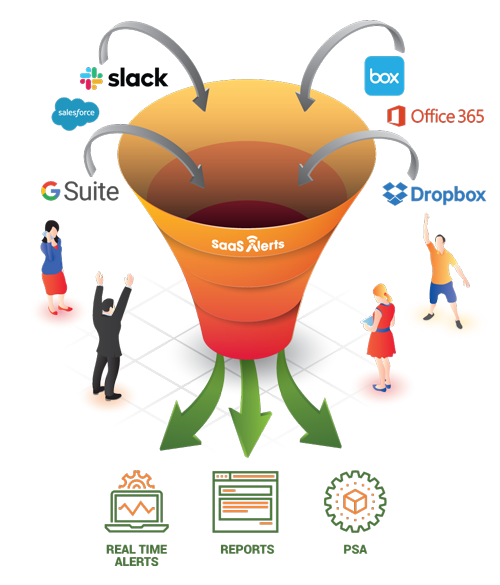 Powerful Sales Tool

SaaS security assessment instantly showing Abnormal User behavior and potential data loss / leakage risks

Great Value

Per user/month pricing for unlimited SaaS applications

Online Order and Provisioning Portal

Enhance customer satisfaction with speed to onboarding. 

Marketing Templates

And "go to market plan" to generate immediate revenue
Almost immediately upon our services provider provisioning SaaS Alerts, we were alerted to a hacker in China who was logging into our Office 365 instance. We were then able to immediately shut it down and eliminate the threat.