How it Works
Protect your customers' SaaS applications including Office 365, G Suite, Salesforce, Slack and Dropbox.
Alerts are automatically created in PSA tools for immediate and comprehensive response to data theft, data at risk and bad actors.
More integrations are on the way!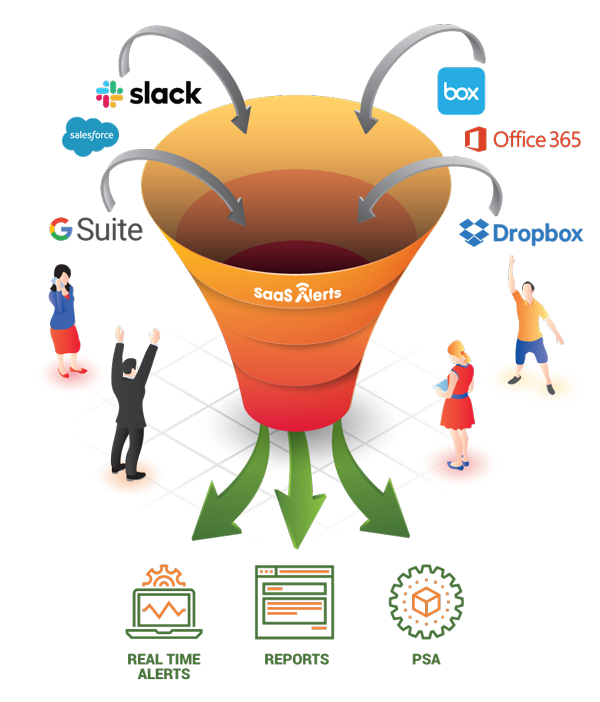 Learn how to differentiate your business, simplify operations and supercharge your sales.